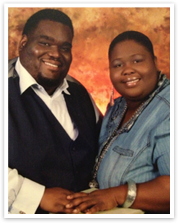 Welcome to Kingdom Seekers!
WE are so glad that the spirit of God led you and your family to partner with us. As we write this, we are aware that we are living in a time that is challenging and in many ways difficult for us as citizens and as Christian disciples. While these challenges are not simple, they can be opportunities to grow in faith and develop a closer relationship with God. We, Apostle Jonathan and Jessica Davis, and K.S.I.M.A. have been mandated to impart, educate, and activate the ascension gifts throughout the body of Christ, releasing the WORD of God with demonstration and power. God is taking His church back to its beginnings by restoring the offices of apostle, prophet, evangelist, pastor, teacher, and the Arts! This restoration of power and authority is for God's ultimate goal, to save the lost souls. We ask you to co-labor with us to reclaim that which is lost, heal those who hurt and sick, raise the dead, preach the gospel, and proclaim that the Kingdom of God is at hand. Our ultimate goal is to create an atmsphere for God through Intercession, Worship, Arts, and the uncompromising truth of the Word resulting in souls being driven to repentance, salvation, true-self discovery through relationship, and Kingdom living [Mark 1:14-15]. Here you will find a sure way to experience and share the KINGDOM with others.
Kingdom Pastors,
Apostle Jonathan & Prophet Jessica Davis
Join us on FACEBOOK LIVE!
Check out the
EVENTS
tab to get information on upcoming events!
Service Times
Sundays
Fresh Manna Sunday School - 11:00 am
Worship & the Word - 12:00 noon
Wednesdays
Restoration & Revelation - 7:00 pm
1st & 3rd Mondays
Leadership Enrichment - 7:00 pm
Our new website is constantly being updated, so please be patient with us as we attempt to bring you the most recent changes within our Ministry.
Get Connected